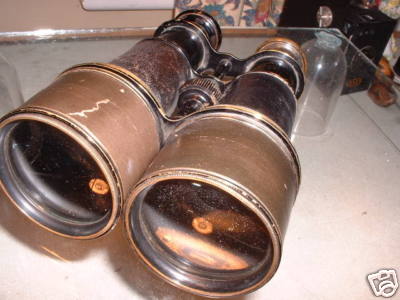 I scored these splendid steampunk binoculars on eBay today for £46. They are quite large, measuring over 10 inches when fully extended. According to the seller they were handed down from his grandfather, and they once belonged to one of the crew on the RMS Carpathia, the ship that saved 705 people from the sinking Titanic. Of course it's hard to prove the provenance but it's a nice story and I'm sticking with it.
I'm going to mount them on the ceiling of the wheelhouse control room in my lifeboat studio, using a concertina scissor mechanism. This will give me a sweeping view of the North Sea, where yachts frequently founder on the shallow sandbanks. Sweet!
Rumour has it that the residents of small villages in Cornwall and the Hebrides used to rig fake navigation and lure ships onto the rocks, then plunder their cargos. I think this would be a terrific way to fund the completion of the studio, and for that matter, my forthcoming album. Lifeboat turns pirate ship! I love it.