We're down to the last four gigs of the tour. It's all coming together together very nicely. I am performing a couple of songs with BT now, one of mine mine and one of his. It's great when we're on stage together, because the room in instantly united into a single fanbase! I am looking forward to being reunited with my family for the Holidays, and my kids will sneak into the last gig at the Canal Room in NYC.
BTW the tigers just got a $416 donation. I think next tour I should should have one on stage with me (like Roy? Not.)
In other news, we've just announced the program for the TED Conference 2007, and I'm proud to say we've landed Paul Simon, Tracy Chapman, and They Might Be Giants, for musical diversion. A major coup!
Also: Keyboard Magazine (Jan edition) will feature a big piece about me and BT. And I have a few invitations to play the NAMM Show in January, as well as SxSW in the Spring. Rock on!
Late night tour bus TV fare has included Little Britain, Eddie Izzard, 'Kelly Shoes' on YouTube (search for it!) and the uncensored version of Justin Timberlake's hilarious SNL song, 'Dick In A Box'. Now you know how low we have stooped!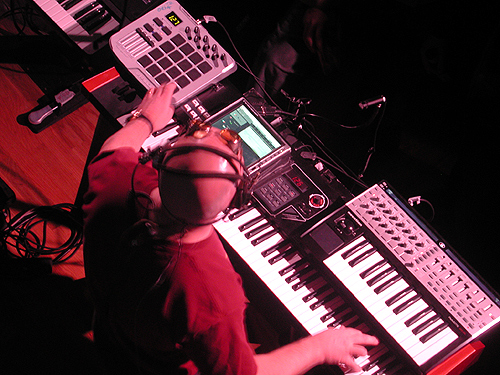 Pic: Lunesse