Lunesse snapped some nice ones during the tour. I'm sure she'd prefer to have the time to tweak them, and I bet she'll make a gallery at some point, but here's a sneak peek (click to enlarge):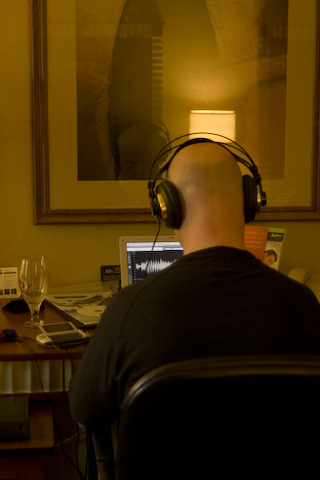 Editing audio samples in my hotel room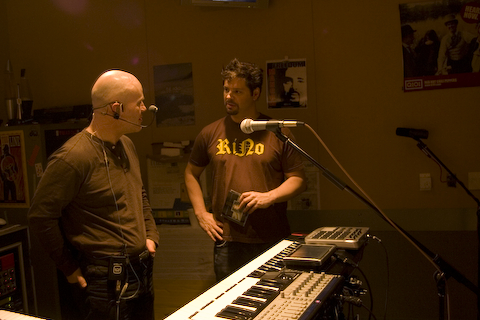 With Mancow on his morning show
With Stephen Trask, composer of 'Hedwig And The Angry Inch'–one of the best musical movies of all time!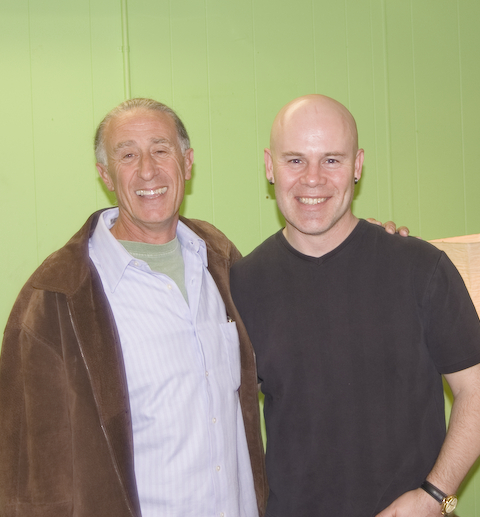 With my friend Grant Morris, who co-wrote 'Airhead' and figured in my song 'I Love You Goodbye'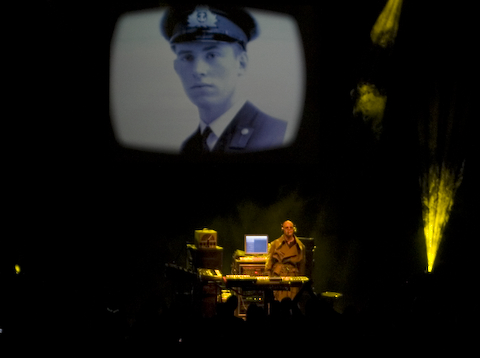 Uncle Stephen, R.I.P.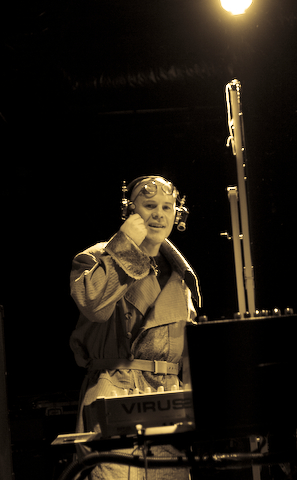 Nice red ceiling at the Royal Oak Theater
Looking like a much bigger gig than it really was…