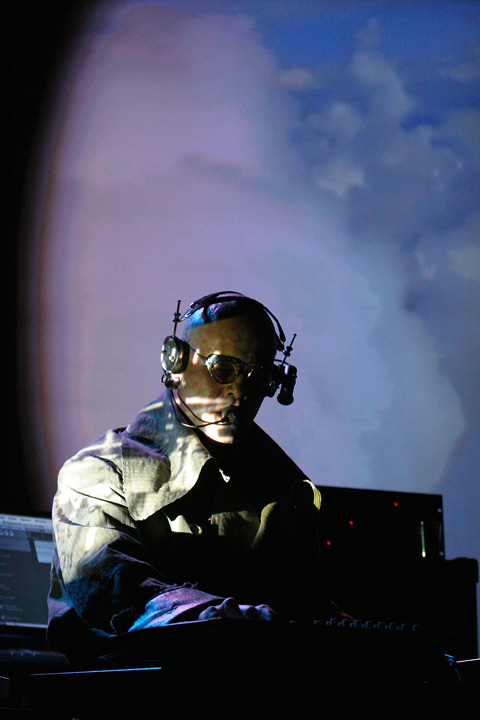 Backstage areas really vary. Last night's venue Portland Alladin is a cosy little theater, with some history to it. The backstage is like a 40's apartment, with actual dressing room facilities, unlike some of the venues I've been playing. The Agoura Canyon Club for example used to be a supermarket. I was shown to a little space that was partitioned off from Colin Hay's by a wall that didn't go right to the ceiling, so I could hear his band's conversations, and they were forced to listen to my horrific vocal warmup excercises. It had no towels or hangers or fridge and certainly no food and drink. I went in search of a staff person responsible for the dressing rooms, and in the kitchens I found her, a dizzy blonde called Michelle. 'Oh, is there a support band?' she twittered. 'What are you guys called?'
Now. I'm not a pissy artist type. I'm not the kind to scream at the top of my lungs 'Get my agent on the phone! I want a full deli tray and three bottles of Shiraz in my dressing room in two minutes or I WALK!' (although it would be fun as hell to do that one time, just for a goof.) Some venues we arrive mid afternoon for soundcheck and there's a fabulous spread, fresh bread rolls and a tray of meats and cheeses and white wine chilling in a silver bucket. And often at the end of the night it's barely been touched, because there's only 1 guy in the band, I don't invite a lot of folks backstage, and my crew seem reluctant to help themselves to my stuff. [Mental note: tell crew to chow down!]
That said, I'm often hungry after the show. I never have much of an appetite beforehand, so by 11pm or so I'm thirsty and ravenous. And end up swilling a Heineken and stuffing myself with salami and Swiss and M+M's (not the blue ones, naturally.) Then I get to the hotel and pass out. Not very healthy. We try to book hotels with a gym so we can work it off in the morning, but the best intentions always seem to fizzle by the second or third week of a tour.
Ah, the joys of the deli tray. Square bread. Green olives, some with the little guys in, but some of them… Hello?
Through all of it, I never let it affect my performance. Oh and while we're on the Tap references, here's an email I got from sweet Kathleen this morning:
>>>>
Dear Mr.Tufnel,
I just found your driver's license, your Visa card, your LTP/Thomas Dobly Amex card, and a pile of cash in a pair of sweats on the floor behind our bathroom door.
love,
Bobbi Fleckman
<<<<<
This is true. I realized the moment she dropped me off at SFO yesterday that I'd left that stuff in my sweats. I am rapidly devolving into brain-dead musician mode. But it didn't matter as I have my Resident Alien card for photo ID, and I had 'per diems' due to me in cash in Portland.
Here are some more pics from last night's show; thanks to John Lehmkuhl, a former Korg progammer and evidently ace photog.